Instructions
This site is a repository for summary information about each iCAP project.  Each project page includes a project description, contact names, funding details, location map(s), metrics and targets to measure success, current status of the project, and regular updates as projects are discussed, approved, and implemented.  You can find projects via the site search or by browsing through the main categories listed under Themes in the site navigation menu.
Featured Projects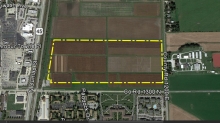 Solar Farm 2.0 is a 54-acre, 12.32 megawatt (MWdc) solar array on the South Farms of the  University of Illinois Urbana-Champaign. Located north of Curtis Road, between First Street and Dunlap Avenue near Savoy, Solar Farm 2.0 is producing approximately 20,000 megawatt-hours per year (MWh/year), bringing the total on-campus solar production to approximately 27,000 MWh/year.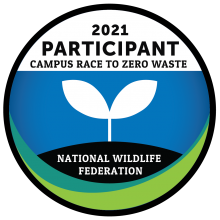 For the first time since 2014, we are participating in a national race for campuses across the country to show their commitment to recycling and reducing landfill waste. The Campus Race to Zero Waste, formerly known as Recyclemania, runs from January 31, 2021 to March 27, 2021.
Projects by Status
Full Project Listing